We give you the ultimate guide to Portland's best dispensaries for dabs and concentrates. This article shows you what dabs, wax, & oils Portlanders like the most and which dispensaries have the best deals on them.
Who has the best cannabis concentrates in Portland? That's a hot debate and you've come to the right place to get answers. Stop searching the Internet because all you'll find is sponsored ads for dispensaries claiming to have the best dabs and extracts.
Here at Dabdayz, we're not working for any dispensary, so you know our picks are pure! This article is going to show you what the hottest concentrates on the market are currently and who has the best deals on those brands of extract in Portland, Oregon.
How do we decide who has the best extract in town? With hundreds of dispensaries across town, it won't be easy.
Have a cappuccino before you head to Hawthorne and kick it with us as we break down Portland's best dabs, oils, and extracts for the fall of 2018.
Portland's Best Dispensaries for Concentrates
There are 170 + dispensaries in Portland, each with its own unique vibe. Some cater to the high-end market and some to the low end, but most are somewhere in between.
The best dispensaries in Portland for concentrates are listed below. Prepare to enter the world of dabs and cannabis culture, because Portland is the holy land of extracts connoisseurs and entrepreneurs.
We provide some points we like and key info you might find helpful for each one.
5-0 is dope AF. They're just your typical old-school pusher who transitioned to the legal market. We love these kinds of dispensaries because they know what they're doing.
Comfortable shopping area
Best strain-specific vape oils
Top local producers, knowledgeable budtenders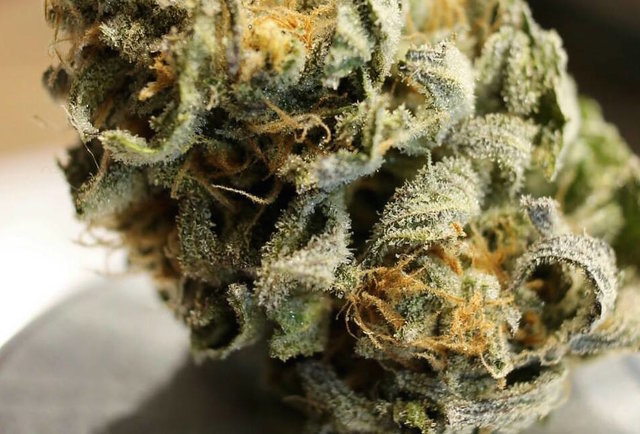 Pakalolo is family run and operated, has a catchy name, and their website says that they serve the community in the spirit of aloha. We love their online concentrate menu and how much they care about customers.
Bad location but close to MAX orange line
Island vibes
Local products priced well
Farma bridges the gap between medical and recreational cannabis by approaching marijuana use scientifically. They've built their business model around the customer's experience. When your budtender can actually help you find the right concentrate, you're in a good spot.
Offers stamp card for purchases leading to a 20% discount
A popular authority on cultivation and chemistry, Jeremy Plumb, is a co-founder
They use a color spectrum rather than the old Indica/Sativa designation to distinguish up/down effects
Located I the NW Pearl District, this dispensary has any and every kind of concentrate you can imagine. Wax, shatter, budder, crumble, what do you want? Best selection of concentrates in Portland!
Huge selection of concentrates
Great prices on dabs
Large dispensary full of variety
This dispensary in Portland is growing rapidly in popularity for its competitive pricing and they now have five different locations. Best dispensary for competitively priced quality concentrates from Oregon's top producers.
Each dispensary has a unique design
Multiple locations
Competitively priced high-quality concentrates
This is a super dope dispensary in Portland. If you're looking for local vibes from a family-owned-and-operated dispensary, even if you're a tourist then this is your spot.
Top-shelf concentrates
Portland's only cannabis dispensary & gift shop
Located in an old strip mall on 82nd Avenue
Another gem of the Pearl District, Virtue is a classy yet casual dispensary. Their typical clientele ranges from executive types to local-yokel creatives from around town.
Close to Powell's Bookstore
Top-shelf dabs
PAX Era vape pen distributor
Best dispensary in Portland for concentrates and top-shelf shopping. This is your high-end dispensary downtown where budtenders use golden chopsticks to weigh out your eights.
Beautiful shop
High-end extracts & oils
Only dispensary listed on Goop, a premium lifestyle brand for elite yogi mommas by Gwyneth Paltrow
Jayne is another great Portland dispensary that has discounts and deals on cartridges, wax, oils, and more on the regular. It's your typical Portlander-vibe healthy-conscious hippie hipster spot on the Inner Northeast side of town.
Designed towards women
Highlights female and minority producers
Regular menus, not TV screens
One of Portland's favorite old school dispensaries, Bridge Town Collective is a bit out of place at its North Location among costly apartments and Instagram-famous eateries. What we love is their true authentic Portland nature and selection of well-balanced concentrates.
Great vape oil cartridge selection
Balanced THC: CBD ratios
Strain-specific dabs like Dawgwalker Cookies & OG Green Tea
Jeffrey's has a very unique approach to selling cannabis. It made our best dispensaries in Portland for concentrates list because of this one thing that they do differently. They have an artisanal mini-market stocked with delicious meats, produce, and cheeses from notable local farmers.
So grab some vape oils, a few grams of shatter, and your weekend's cocktail party shopping list all in the same spot. Don't even get us started ongoing in this shop with the munchies!
Top-shelf hash oil
Boutique artisan farmer's market
Organic, local, Portland spirit
Portland dispensaries have a huge variance in their ethics and values. Panacea specifically launched as a way to use business profits to enact social change. Where else can you get a gram of Acai live resin and give towards social justice at the same time?
Offers up to an eight of free flower a day to registered medical patients thanks to local grower donations
Profits go towards providing affordable housing to disenfranchise seniors in the LGBT community

This dispensary in Portland is ranking on the first page on Google for "cheapest concentrates in Portland" and "Portland concentrates". That means they are marketing themselves hardcore as the cheapest dispensary to get concentrates at in Portland. They're located in NE Portland between NE Sandy and NE Airport way off 148th avenue. Go get them dab deals, family!
Yeah, this might be the one you've been looking for. What dispensary has the best concentrates in town? If you're looking for CO2 extract for vape pens, edibles, or dabs, this place is great!
They are the only carry Clean Green Certified products, which is the cannabis industries version of "organic certification". They're also owned by vertically integrated cultivators, which means one company grows, processes, and distributes their products, giving them a competitive price point edge over other dispensaries and concentrate retailers.
Clean Green Certified products only
Vertically integrated supply chain and ownership, Green Bodhi
Premium vape cartridges & concentrates
West Hills in SW Portland
The PDX Treehouse Collective takes cannabis concentrates seriously. You'll only find premium shatter and wax here. They pride themselves on offering the "highest-level medicine in a clean and safe environment Oregon medical marijuana program participants."
Fresh menu regularly
No door fee or membership costs for OMMP cardholders
Great staff support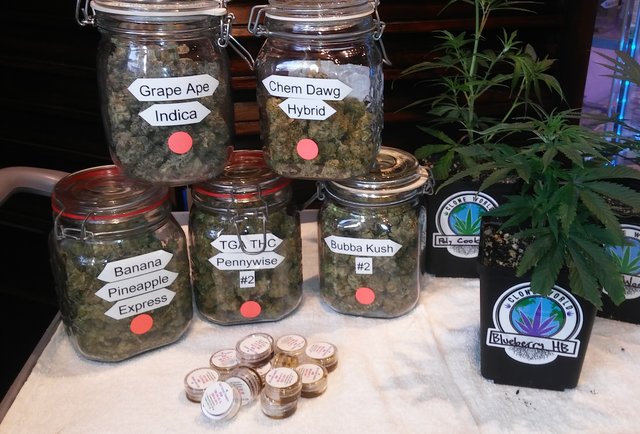 These folks started out straight medical then went full on rec, as you can tell by their name, Club Sky High. Moon rocks at discount deals and an extensive collection of concentrate edibles are among this Portland dispensary's best deals.
Family owned medical dispensary
High-THC potent concentrates
Large selection of dab accessories, dab rigs, nails, bangers, etc.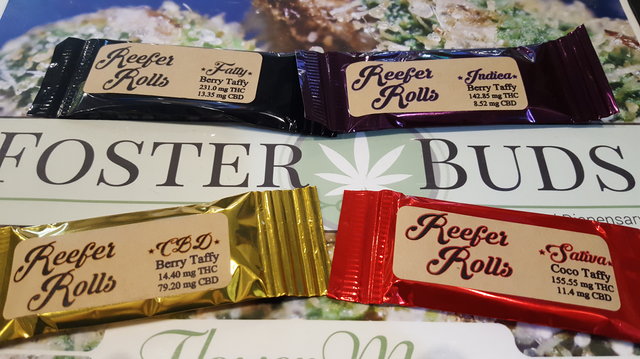 Located right next to the infamous Portland Mercado, a local food pod South American restaurant. Foster Buds isn't super focused on concentrates but they do have some great deals on cartridges. It's their location and the fact that they have an international vibe to them that we included them on our list. Plus, they have a free ATM machine inside which is rarer than $1 moon rock.
Variety of strains
Spanish vibes
Lots of edibles and cartridges
Dispensary with a free ATM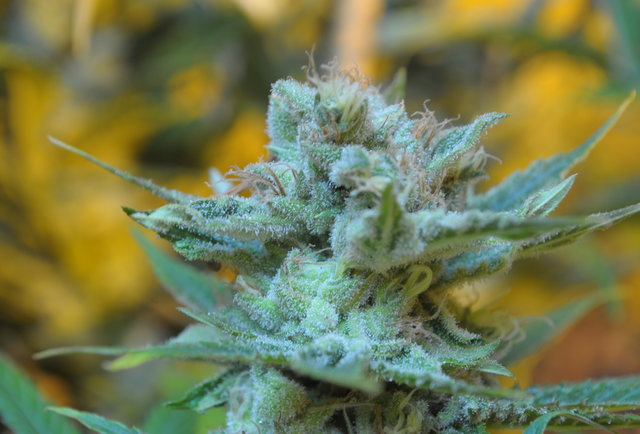 Portland likes unions and this is the only dispensary in the union. This dispensary provides cheap prices for bundles of dabs and has noteworthy custom service and knowledge.
They have some in-house growers that work in the dispensary on occasion, so when you shop you'll likely receive service in a better way than the average retail agent could provide.
Dope logo and brand
Hometown vibes
Good discounts on dabs
The Human Collective is a local leader and legend in the cannabis concentrates space. They've lived through the thick and thin of cannabis legalization and are a well-established authority in the Portland on top-shelf cannabis extracts.
Multnomah Village location
Large selection
Great personal, intelligent staff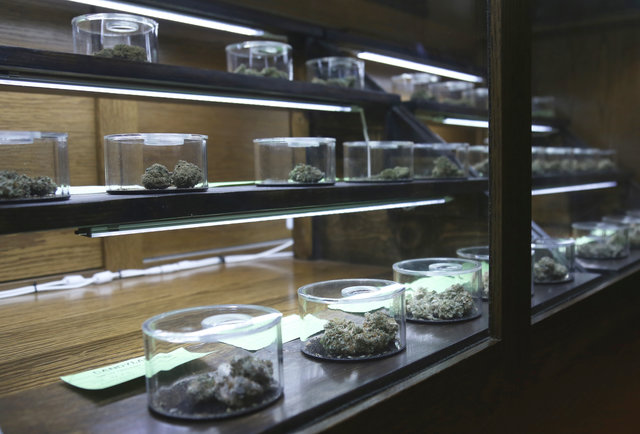 One of our personal favorite dispensaries for locally grown goodness is Rooted Northwest in Portland. They've got a great selection of exactly what we're looking for in a great extract -Organic, local, and top-shelf high quality.
Strange location close to nothing much
Top notch bubble hash selection
Zion Cannabis makes our list of best dispensaries for concentrates in Portland because of their incredible customer reviews. People are raving about the customer service, selection, and shopping experience. Plus they have some of the most potent selections of concentrates available.
Premium cannabis products
Dispensary located next to Portland State University
Select Strains distributor
Concentrates Portland Price List & Online Menu
Looking for concentrates in Portland by price? We've found this super dope resource that you might find helpful. The thing is, they're just getting started, but from the looks of it they could become the online source for marijuana prices in Oregon and beyond. Check out Mairjuanaprices.com
Here's another great online menu resource and price list resource if you're searching for deals on concentrates in Portland. Check out Daily Leaf Deals Portland.
We love dabs and concentrates, but we also like to approach cannabis use in moderation. CBD, or cannabidiol, is a compound in marijuana that has a little different vibe than THC.
Here's the thing about THC a lot of people don't want to admit. It does have some long-term side effects that you have to consider, even when using medical marijuana. Now, a lot of that depends on how much weed you use, how strong it is, as well as when and how you use it.
Too much THC, in our opinion, just isn't good for people with risks of developing serious mental health issues. Studies show chronically using potent marijuana could trigger psychotic episodes earlier in those with higher risks of mental illness.
Plus, THC can mess with your sleep patterns. It could help you fall asleep sure, but too much THC before bed every night can reduce how much time you spend in REM sleep, which is super vital to getting a good quality of rest.
That's where CBD comes in. In short, it balances the effects from THC, mellows out the intensity of marijuana, and could protect from the unwanted side effects from too much THC. Studies show that the most effective way to use medical marijuana and CBD is by using whole-plant or single source flower and extracts.
That means medical marijuana and concentrates are more effective at relieving pain, stress, and other symptoms when both CBD and THC are available, along with other important secondary cannabinoids like CBG and aromatic compounds called terpenes.
Sometimes you can't find the CBD and balanced cannabis extracts you're looking for in Portland because everyone's kind of still focused on getting completely blazed, and that's ok.
If you can't find great CBD, or you're not in Portland and want to order it, you can check out these awesome CBD concentrates for sale online.
We've double-checked with our experts and these extracts are the best value for quality and potency CBD on the market. They legally ship you CBD to all 50 states and have great customer service. Click the photos and links below to check out our picks for Best CBD concentrates in Portland and beyond!
CO2 extract
Organic Hemp, grown in U.S.A
Great selection of concentrates
Value Prices
Free shipping on CBD tinctures, oils, dabs, and more!
Conclusion
Thanks for reading! This should help you get going if you're looking for the best dispensaries in Portland for concentrates, vape oils, edibles, and more.
You can learn more about the health benefits and risks of CBD and medical marijuana in our other articles linked below.
If you've enjoyed this article please share it with others who may also like it. Make sure to connect with us on Social Media and bookmark this site for more great content and dab articles like this